Find a Room
When you want to be our guest?
Sitemize Hoş Geldiniz...!
Ceylani İnşaat is a family company that has spent many years in the construction sector in Mardin since 1998. Our company has been built in recent years with the Armenian architect who has a history of about 500 years together with tourism activities developing in Mardin Province. Merdin Boutique Hotel has brought to the tourism sector. The Merdin Boutique Hotel is located in the old Mardin site and within walking distance of all historical and tourist attractions. Our Merdin boutique hotel was designed as a boutique hotel approved by the Diyarbakır monument board and the Ministry of Culture and Tourism. The restoration was completed in 2017 and the activity started. Merdin boutique hotel has 3 rooms, 2 courtyards, 1 terrace café,...
More..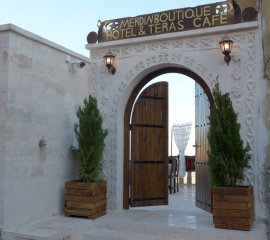 Services
We proudly host some international events
Feast in the comfort of your own .. Merdin Hotel pamperes its guests with its 24-hour room service. You just have to enjoy your room. Send your needs to our room service without ever having to leave y
Details
It is an open-air terrace where you can admire the magnificent view of Mesopotamia and the Mardin Kalesi with our staff serving with traditional Mardin hospitality. our venue Pancakes and toast
Details
Our restaurant serving with a rich menu is at your service during the day as well as guests staying in the hotel. Our restaurant has a capacity of 25 people. * Organic Village Breakfast from Local
Details
Merhabalar,harika bir otel temizliği güleryüzlülüğü ekibiyle çok memnun kaldım. 3 gün kaldım dönmek istemedin gerçekten. Özellikle Gadir beyin kahvesi çayı ilgilenmesi saygısı mükemmel. Herşey için Teşekkürler.
Temizliğiyle, çalışanların güleryüzlü hizmetiyle. otantik taş yapısıyla, kendimi evimde hissettiğim bir yer herkese düşünmeden tavsiye edebileceğim bir yer muhteşemsiniz teşekkür ederim.